Gift Market
Delve into the heart of Australia's bountiful treasures at Tropical Fruit World's retail Gift Market. Revel in the rich flavours and natural goodness of our locally-grown produce, freshly harvested and produced on-site at our farm production facility, to ensure you experience nature at its best.
Discover a curated selection of pantry staples, delectable fruit-based delicacies, and nature-inspired home and body essentials.
Our standout 'Tropicology' skincare range, infused with the organic wonders of avocado, is an embodiment of our passion for nature's magic.
Each product on our shelves tells a story – most crafted in our very own farm production facility, while others are a result of symbiotic collaborations with local artisans who resonate
with our ethos.
Explore, indulge, and take home a piece of Tropical Fruit World with every purchase, available both in-store and online.
SHOP ONLINE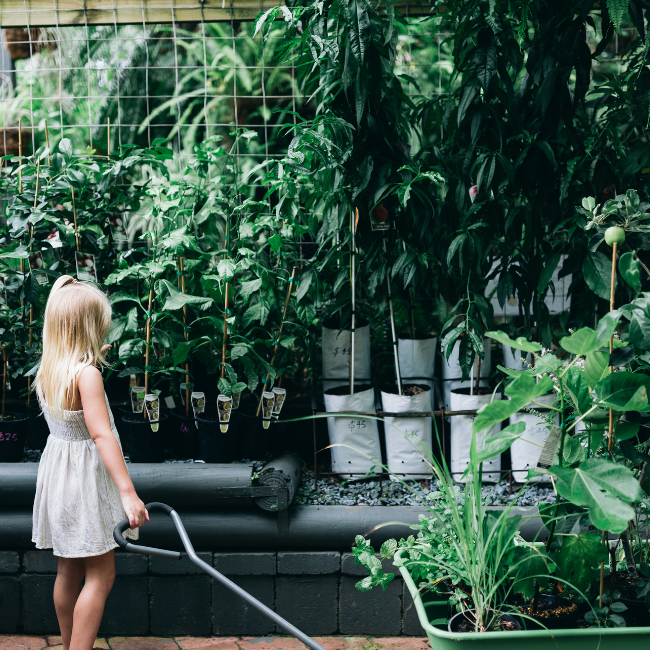 Farm Nursery
Our nursery is a living testament to the diversity and richness of Australia's flora, offering a plethora of plants that are nurtured with the utmost care and expertise.
Whether you're a passionate gardener seeking unique additions to your green spaces or a curious visitor looking to understand the origins of our delicious produce, our Farm Nursery provides an immersive journey. Each plant here is cultivated with the intent to thrive, ensuring they bring vitality and vibrancy to any space. If you can't make it to our on site nursery, you can always shop our online farm nursery store launching soon!
As caretakers of the land, we ensure that every sapling and seedling is grown sustainably, reflecting our deep-rooted commitment to the environment.
Our expert team is always on hand to guide, advise, and share insights, ensuring you leave with not just a plant, but a piece of Tropical Fruit World's legacy.
Nursery consultations are also available to book with one of our expert horticulturalists through our tour booking page below.
Nursery Consultations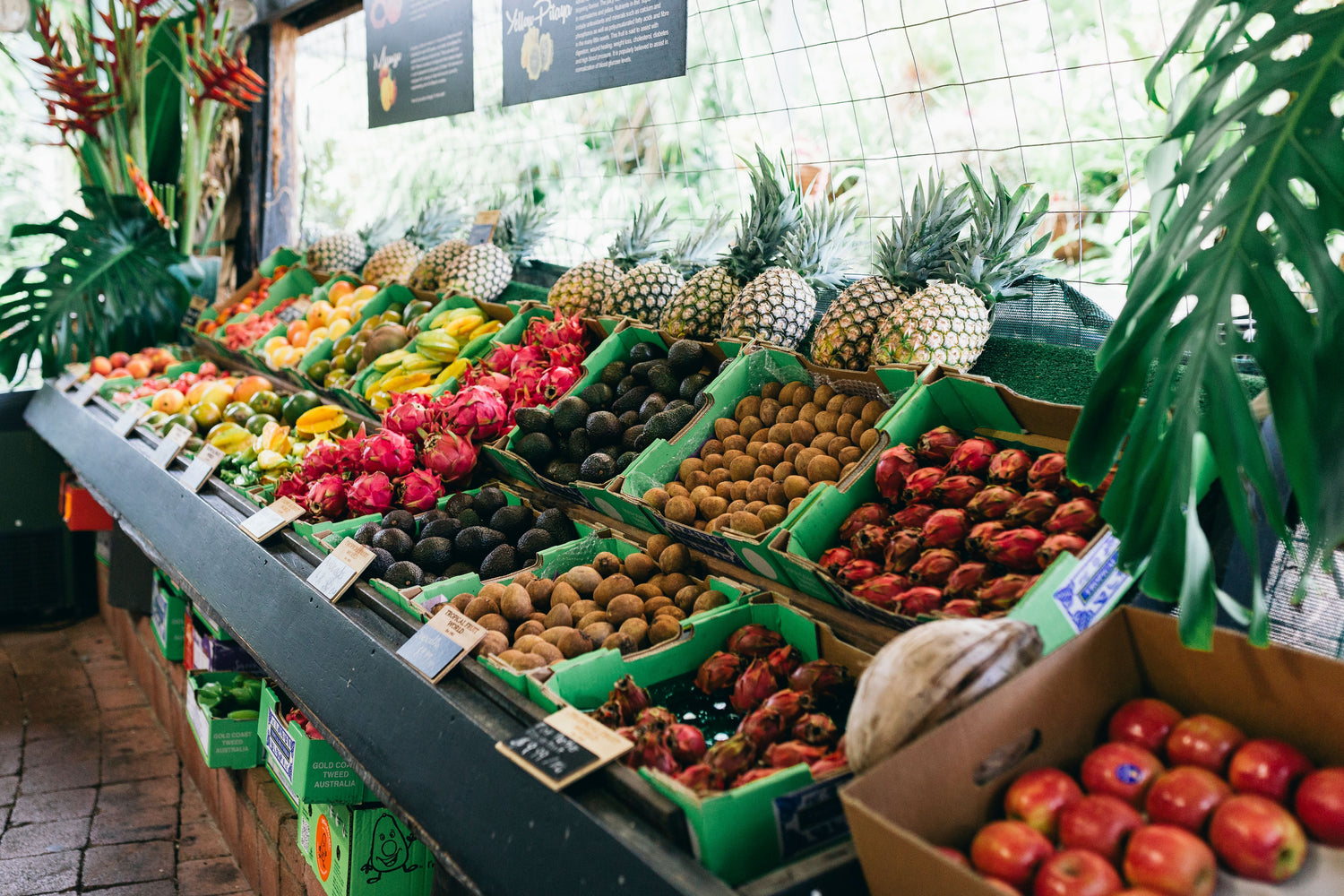 Fresh Fruit Market
It doesn't get any more fresh, healthy and tasty than buying farm fresh local produce from our fruit market. Most of the fruit you can see in store has been freshly picked that morning. Fresh from the orchards, straight to your home.
Every season brings a different selection of delicious favourites.  What's yours – lychees, mangos, papaya? Or perhaps you'll discover something a little more exotic on your tour, so tasty that you will want to take some home.
Our friendly, knowledgeable staff will be more than happy to assist in choosing the perfect fruit. They might recommend jaboticaba, jakfruit, or the beautiful black sapote, to name just a few. 
Entry to our fresh Fruit Market is FREE, and it's open from 10am to 4pm every day except Christmas Day.
Check our fruits in season calendar here for what is in season, or visit our blog to browse a range of delicious recipe ideas! *Subject to stock availability and seasonal changes.