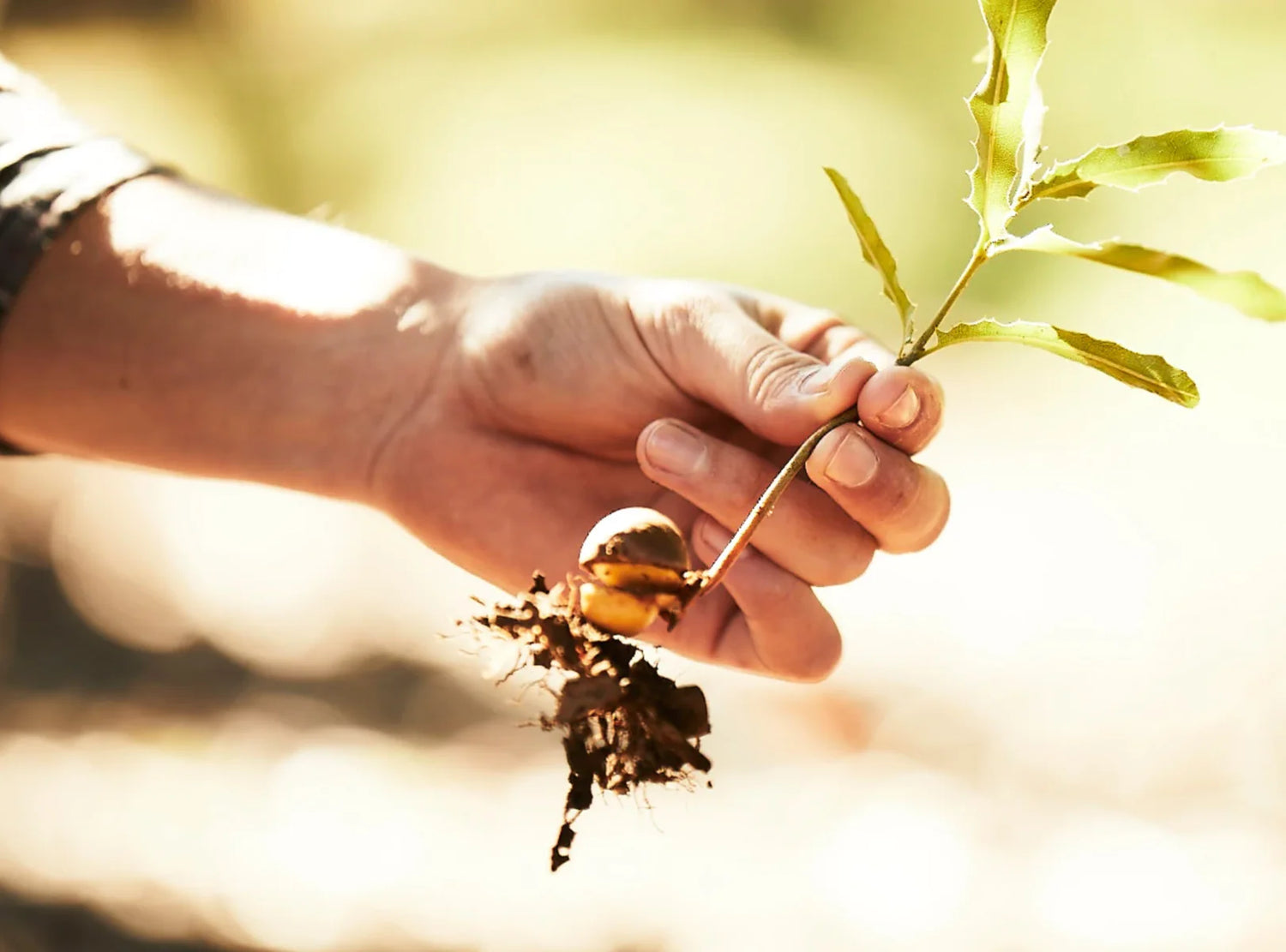 Guided by the farming philosophy of 'Biologically Sustainable Horticulture,' Tropical Fruit World places great importance on preserving the land's integrity.
As a team, we employ a range of natural methods to observe, collaborate with, and nurture the land. Our agricultural practices stand as a testament to our unwavering dedication to protecting and enhancing our local environment and ecology. These sustainable farming practices have been championed by our founder and therefore by extension our entire team for more than four decades. In essence, we view sustainability as farming in a way we can continue for the next 100 years.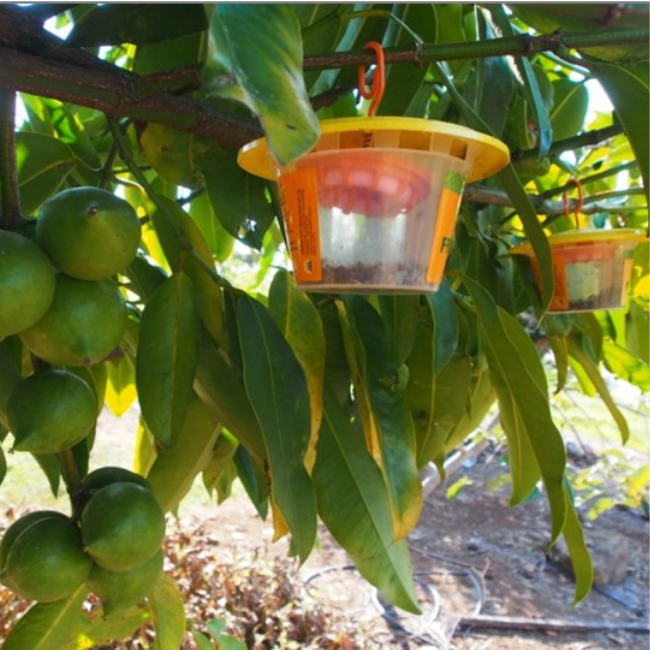 Natural Pest Controls
At Tropical Fruit World, we employ a range of natural techniques for sustainable pest management. These practices are critical to not only our consumer's health, but to the quality and health of our fruit, soil, and the
environment.
Fruit Fly Traps: Fruit fly traps are a fantastic organic measure used on site to protect our fruit. These traps use pheromones to entice insects. We place two traps in each tree, one with male pheromones and one imbued with female. This ensures that the breeding cycle is broken, and we can maintain the integrity of our fruit and trees.
Pruning methods & Timing: Rather than harsh pest control sprays that can be both harmful to the environment and fruit health, specific pruning methods and timing are utilised to deter or prevent orchard pests and safeguard our fruit naturally.

Natural with No Nasties: Our pest control sprays are meticulously chosen to have no adverse effects on the soil, fruit crop, or customer health. We are committed to using sprays that are not harmful to us or the environment.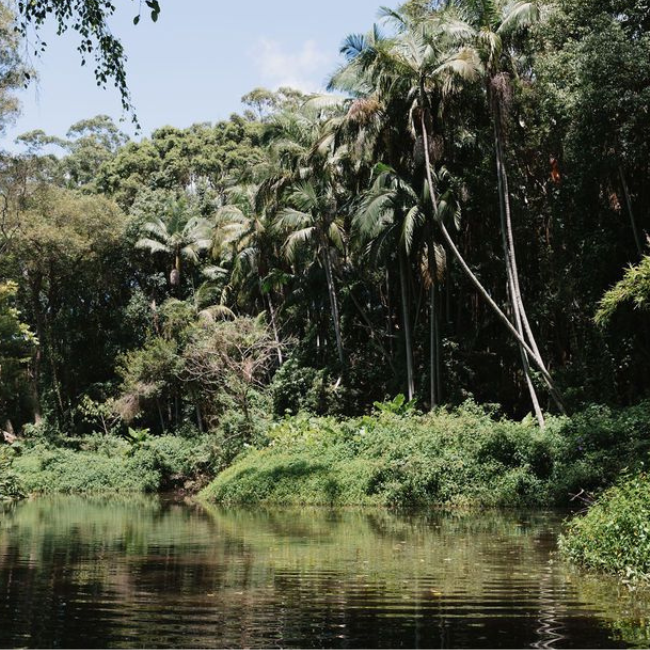 Water Management
At Tropical Fruit World, we recognise that water is a precious resource here in Australia, and it's vital to successful agricultural production. Our farm is entirely self-sufficient in supplying all its own water.
 We are fortunate to have seven freshwater springs that fill our wells and dams with pristine, crystal-clear water. Our approach to water management is meticulous, with a focus on conservation. To minimise wastage, we employ trickle irrigation techniques to nourish our fruit trees and vines, reducing evaporation and runoff.
As you explore our farm, you'll notice a network of man-made drainage channels and irrigation pipes designed to capture, recycle, and maximise the utilisation of natural rainwater.
We also take proactive steps to preserve the integrity of our soil surfaces by planting vegetation such as grass and 'ground cover' plants. This not only prevents erosion on steep hills during wet summers but also helps maintain the quality of runoff water into our water storage dams.
Our commitment to responsible water management is a testament to our dedication to sustainability.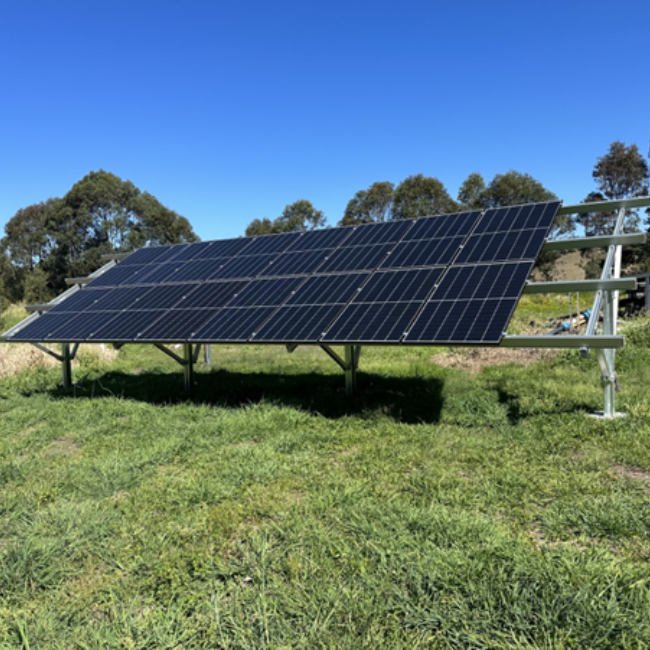 Solar Power
Our commitment to sustainable farming extends to our energy practices as well. Tropical Fruit World's packhouse runs off a 99kw solar system. This sees our cool rooms, packing line and food manufacturing rooms all running from the sun each day. We run a further 26kws on our farm storage sheds to run the farm workers cottages and air conditioning in stock storage areas.
We also utilise solar power to drive an electric pump moving up to 20,000 litres of water per hour around the farm. This innovative approach eliminates the need for electricity to pump water to our irrigation dams, reducing our carbon footprint and minimising our environmental impact.
Actively Promoting Biodiversity
At Tropical Fruit World, we actively promote biodiversity as a fundamental aspect of our ecological conservation. We've consciously incorporated a diverse range of flora and fauna to foster a healthy and thriving ecosystem.
Throughout our orchards, you'll find a range of native plants and trees strategically positioned to serve as windbreaks while facilitating the safe movement of native wildlife across the farm. It's not uncommon to spot
koalas, possums, and a rich variety of bird species either passing through or residing in our gum trees.
We employ eco-friendly practices such as 'companion planting' and embrace plant diversity to forge beneficial relationships between different species, reducing the negative impacts of pests and diseases without resorting to harmful chemicals.
Our farm is home to over 25,000 fruit trees, representing more than 500 different species, alongside ornamental gardens and natural forested areas. This diverse and abundant vegetation plays a vital role in carbon reduction on the farm, further reinforcing our commitment to environmental sustainability.
In 2021 the Tweed Bird Observers attended the property and counted 86 different bird species calling the farm home. This is a living example of a commercial farm operating in harmony with the natural ecology.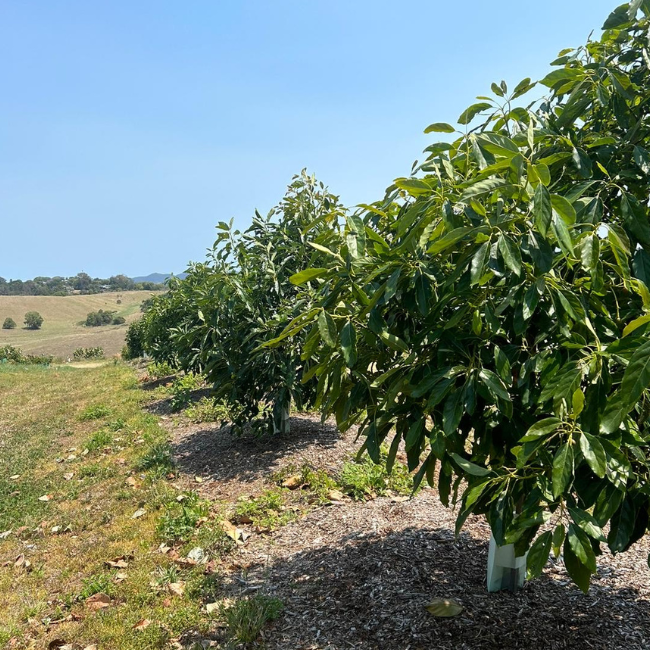 Recycling of organic matter for mulch
Fruit tree pruning generates substantial plant material, such as clippings and fruit scraps, which we put through our on-site chipper and place around and under our fruit trees, creating a dense layer of organic mulch.
We use this mulching technique alongside other organic-based fertilisers as part of our commitment to minimise our impact on native wildlife, including birds and insects.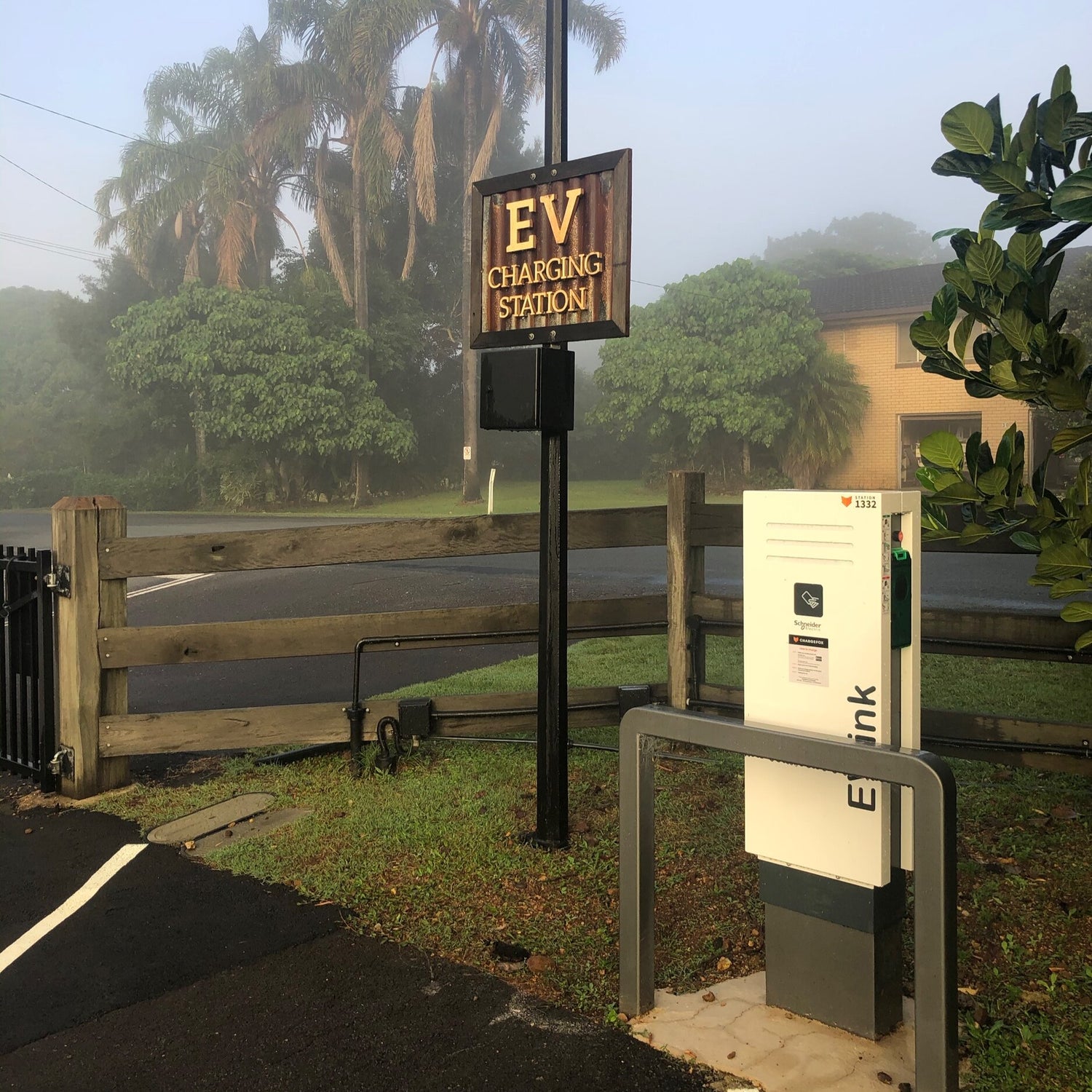 Electric Vehicle Charging Station
Here at Tropical Fruit World we are proud to be members of the ChargeFox EV Charging Network. Our destination charger is live and available for use during trading hours. Please BYO cord.

Together, let's create a cleaner future.