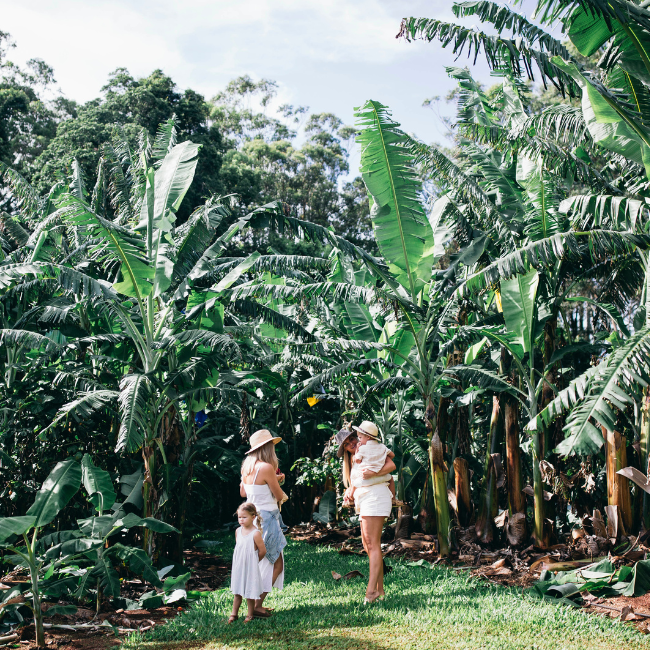 Trading
9am - 4pm Sunday to Friday
8am - 4pm on Saturdays
Every day of the year (excluding Christmas Day)

Our Mission
To inspire people with nature in everything we do.
Our Aim
Our aim is to share what we have enjoyed for many years perfecting the flavours, textures and experiences offered in the range. We invite you to explore our fresh fruits on site, farm to table restaurant, and farm products made from our very own farm produce.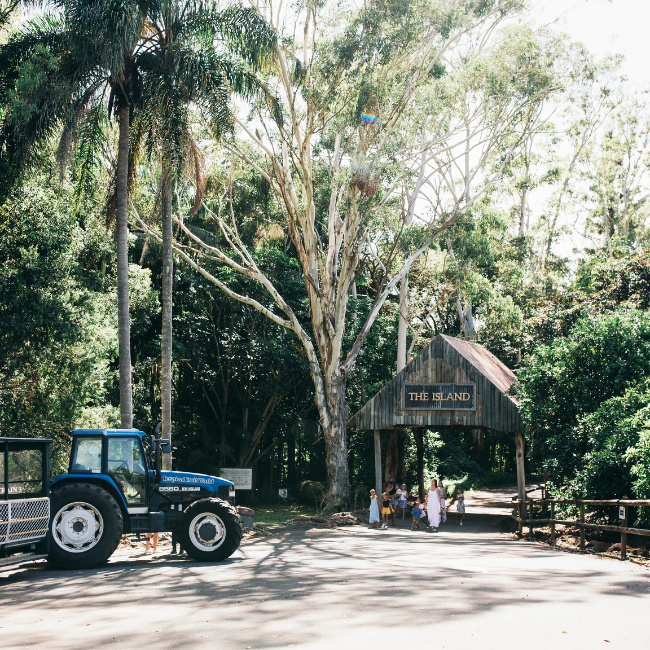 About
More than a tourist attraction, and more than a commercial farm, Tropical Fruit World is a labour of love, a fruit farm of inimitable value. Complete with a Biological Sustainable Horticulture philosophy, this family owned heritage business takes seriously our custodianship of the land as we seek to educate, share and unlock nature's secrets with visitors, community and family alike. Since 1983, Tropical Fruit World (formerly Avocadoland) has been the region's industry leader in agri-tourism and have now welcomed over 2million visitors through our farm gates.
Set amongst rainforest, water catchments and the rolling volcanic mineral soil from the caldera of Mount Warning, this working fruit farm is situated in the prime environment to grow over 500 fruits from right throughout the world.
At Tropical Fruit World, our brand offers a delightful array of experiences. Visitors can embark on guided tours, savour fruit tastings, and explore our fruit market, farm nursery, cafe, and retail marketplace. Within our marketplace, you'll discover a range of fresh fruit and healthy fruit trees for purchase, as well as our collection of avocado skincare and food products made on site using our own produce. And of course, our renowned event venue 'Plantation House,' cannot be missed as you enter the property, with its breathtaking views of the Tweed Valley.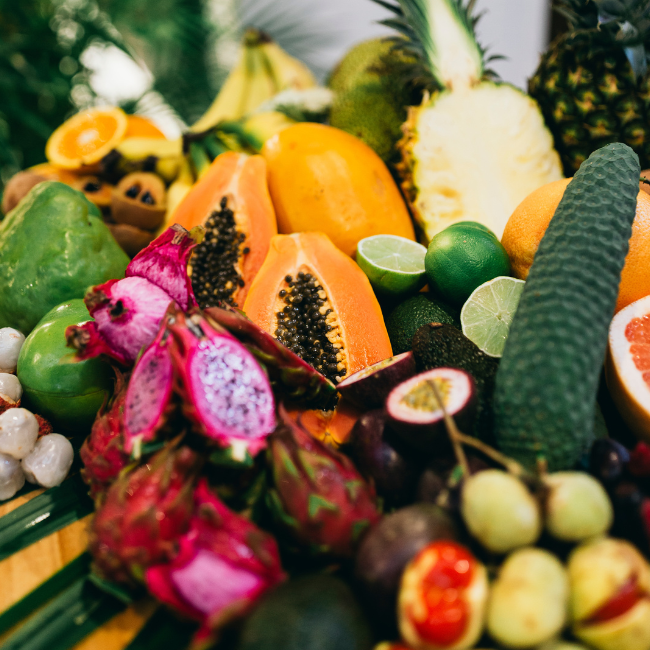 The Prime Environment
Our farm is nestled amidst the lush rainforests, natural water catchments, and the fertile volcanic soil of Mount Warning's caldera. In this idyllic setting, we've harnessed the perfect conditions to cultivate over 500 fruits from around the globe. It's as if Mother Nature herself meticulously crafted this environment over millions of years, seamlessly blending together the most ideal elements.
Today, we are fortunate to harness the power of this perfect blend, allowing us to pursue our mission of farming and sharing it's beauty with the world.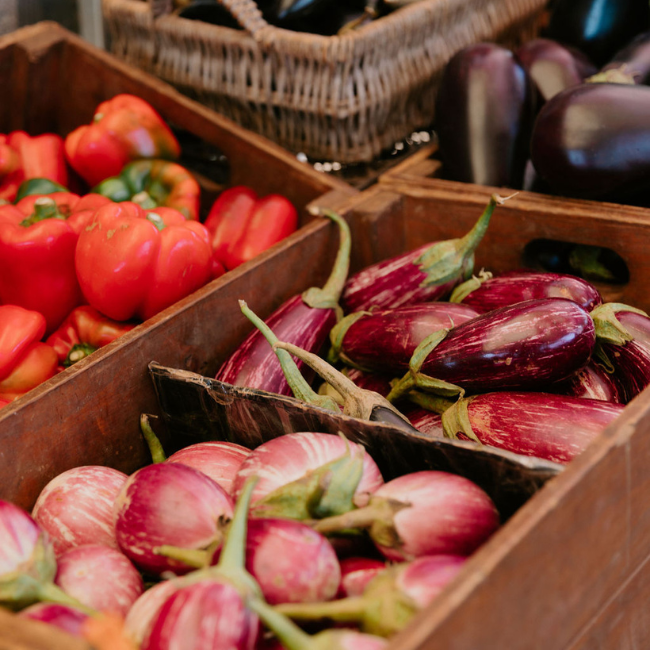 Weekly Farmers Markets
Discover our newest addition: the weekly Farmers Markets, a lively gathering hosted on-site every Saturday morning starting at 8 am. These markets serve as a vibrant showcase of the region's finest produce from local growers, irresistible baked goods, and the captivating works of talented artists.

Each Saturday we offer free live music from local musicians, and for the kids there is activities such as face painting or fairies making giant bubbles! It's an event that promises a fun filled day out for the entire family.