Farm Tours & Workshops
Here at Tropical Fruit World, every path leads to discovery, every moment is a sensory delight, and every experience is a celebration of Earth's rich harvest.
Whether you're a seasoned fruit enthusiast or a curious explorer, our tours and workshops promise unforgettable moments and insights. Come, cultivate curiosity and harvest memories at Tropical Fruit World. 
Need a transfer? Transfers available to and from Tropical Fruit World,
you can book here: 
Tropical Fruit World Shuttle Bus | Pineapple Tours
Please note that
bookings are essential for all tours
and workshops as there are only limited spaces available per tour.
For all group bookings

 
please email our friendly reservations team to arrange
info@tropicalfruitworld.com.au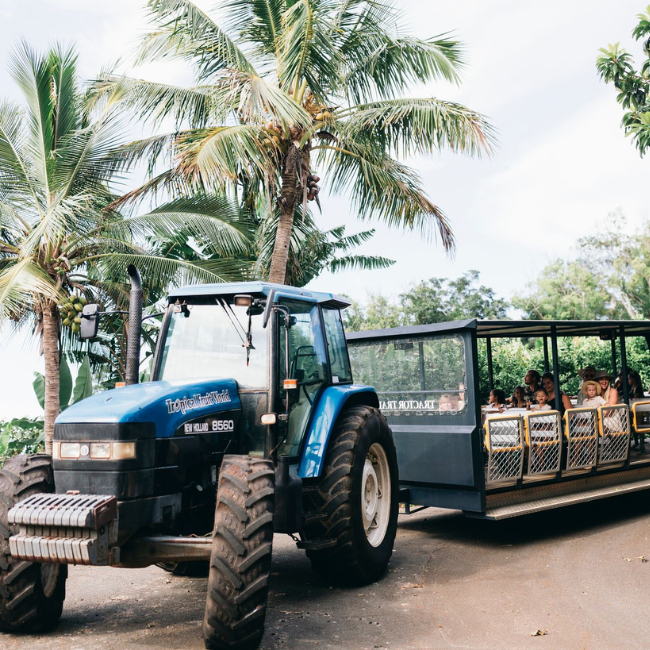 Farm Tractor Tour
Step into a world of unparalleled wonder at Tropical Fruit World. Our multi-award-winning farm tour whisks you away on a captivating journey through lush landscapes brimming with nature's treasures. Revel in the delicious and unique flavours of exotic fruits, meet and feed our friendly farm animals, and soak in the history that this unique region has to offer. Every aspect of this tour is meticulously crafted to ignite your senses and leave you with a profound appreciation for some of the world's most extraordinary produce, and Australia's most beautiful landscape.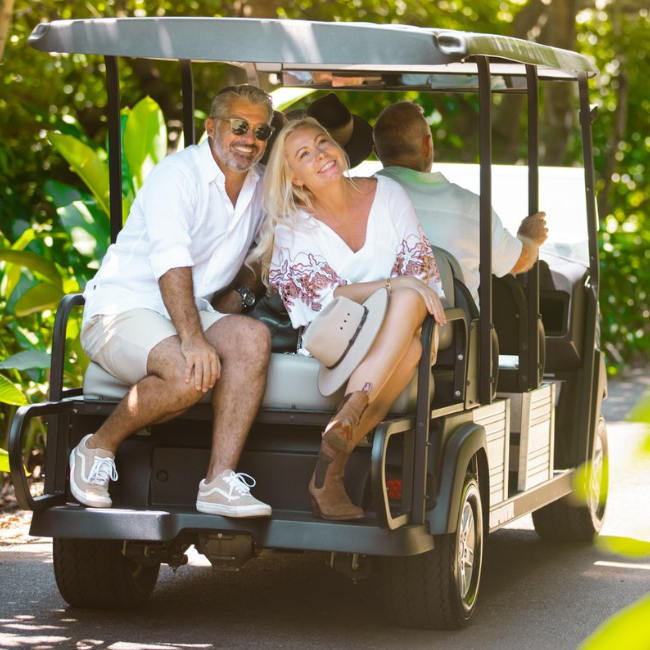 Personalised Private Orchard Tour
Seeking a bespoke journey? Traverse our storied estate on a luxurious buggy tour, led by our foremost experts, tailored to your curiosities. Dive deep into the expanse of our 215-acre grounds, from the awe-inspiring vistas of the coastline to the majestic silhouette of Mount Warning (Wollumbin). Conclude your adventure with a custom private dining experience amidst the serene Tamarind glades. Venture into areas usually hidden from public view, all while indulging in rich conversations and insights from your personal guide aboard your dedicated buggy.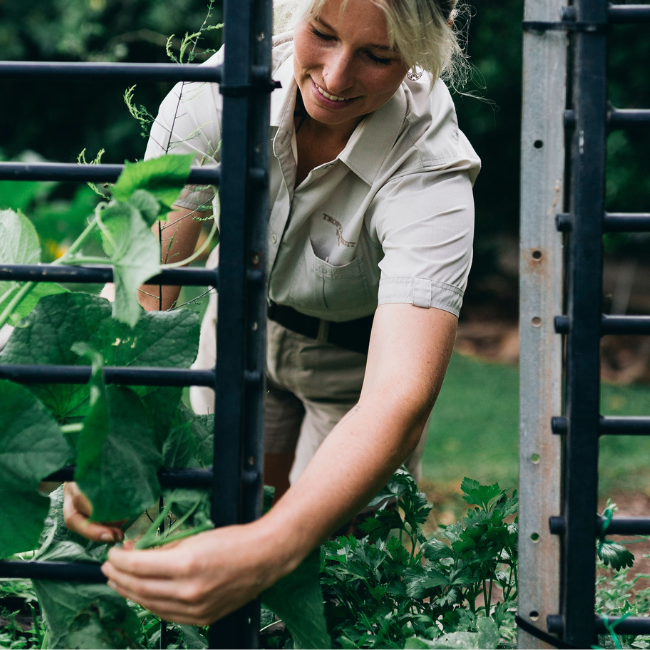 Workshops & Consultations
If you have already experienced our award winning farm tour by tractor, choose to delve deeper into one of our farm workshops. Our range of workshops offer an enriching educational experience into the world of topics such as sustainable farming and the art of growing your own fruit trees, and allowing you to uncover secrets from seed to harvest.
Coming Soon.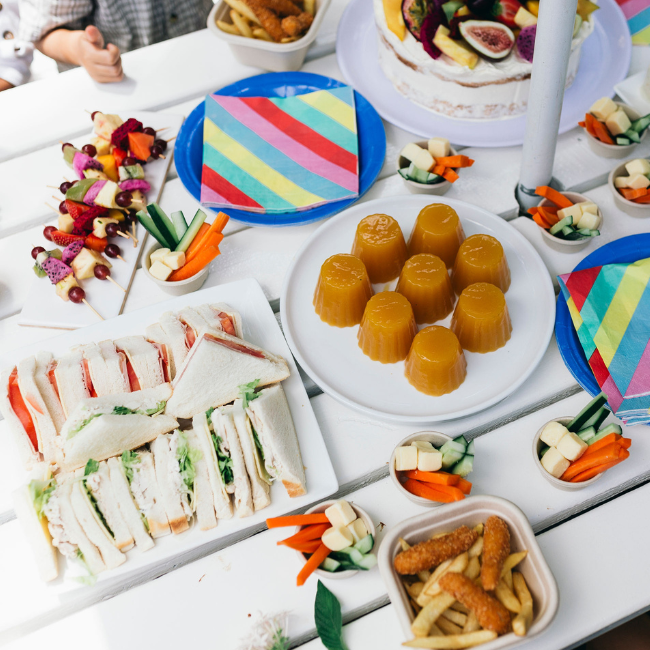 Children's Birthday Party with Tour
Take the stress out of the day and let us do it all for you as you relax and experience the wonder of our 215 acre property via tractor ride to our fauna park to meet and feed our friendly farm animals. Our MV Water Dragon boat will then take you on a cruise around our private water way to The Island playground where you can enjoy mini putt-putt golf, a ride on the flying fox, play equipment, basketball, volleyball and time for parents to relax in nature.
When you've finished your outdoor activities on The Island our tractor will be waiting to pick you up for the final leg of your orchard tour to return you back up to the big avocado where you will disembark for your birthday lunch. Each child will enjoy assorted wraps, fruit skewers, veggie sticks with sultanas & a farm fresh fruit juice cup.
Once everyone's tummies are full, your group can enjoy our kid's sandpit play area.