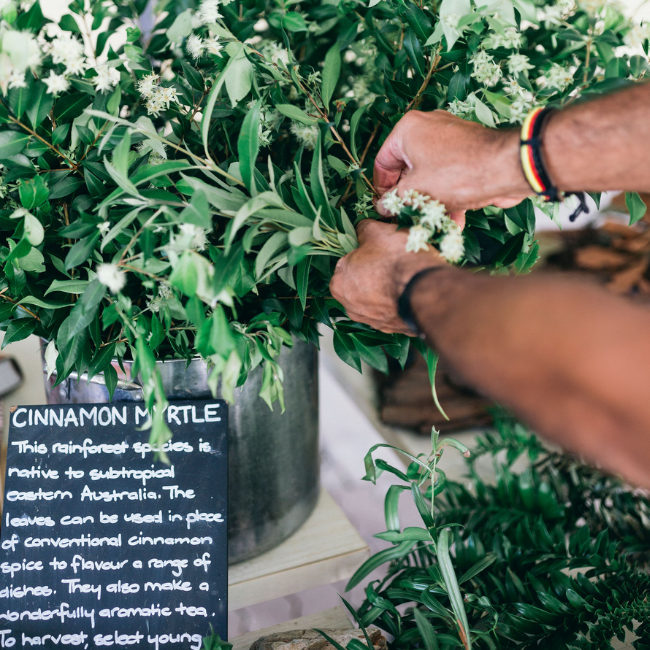 Following your Wildlife Boat Cruise, you can choose to learn more about a range of unique Australian Natives and their uses through our bush tucker presentation, led by one of our experiences tour guides.
Tropical Fruit World has long been a grower of native plants as farming crops beginning over 40 years ago with orchards of Lemon Myrtle, Davidson Plums and Native Tamarinds. Our bush tucker garden is now home to more than 100 endemic food trees that grow in the forests of our region.
We harvest and showcase what is available each season from our bush tucker garden and share some knowledge on how these roots, fruits, nuts, leaves and flowers can be eaten.
This part of the tour is fun for all ages gaining an understanding of what we have in the forests around us.
To embark on our educational bush tucker experience, book a full farm tour in the link below.
Book a Farm Tour